Desk Storage from Bisley
Bisley Company has now established themselves worldwide as a leader in the design and manufacture of office storage units. It operates from Bisley, Surray and Newport, South Wales employing over 700 people.
Turn boring office walls into a statement piece with function and workplace benefits. Reduce noise while simultaneously create are artistic design that's colourful, eye catching and can be customised to match your brand or existing interiors.
Bite.
A clever twist on the standard pedestal, the Bite wraps neatly over and under bench desking systems and single workstations. Space-efficient and mobile, it's ideal for personal storage in a hot-desking environment.
This clever mobile storage solution wraps neatly around your desk or bench providing close to hand storage.
Caddy.
The Caddy by Bisley is the perfect solution for secure mobile storage. Both functional and versatile, the Caddy can be conveniently positioned under a desk, against a wall or used to create space division within an office.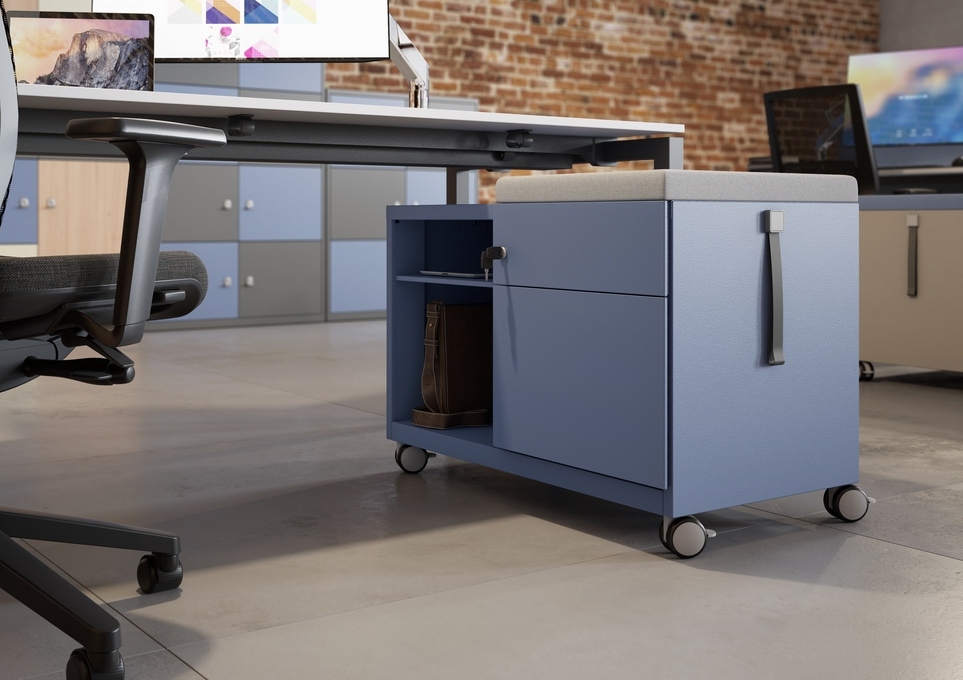 Business Interior Solutions
Retail, café or educational fit out service available. Full project management and in-house design team.

Office Interior Solutions
Full project managed office refurbishment available nationwide. Let us do all the work so you can keep doing your work.

Home Office Interior Solutions
Recent events has seen a large increase in the need for a comfortable and sustainable office. Get the home office that will last.
Ergonomic Solutions For Anywhere.
Let's Start Something new

Say Hello!
Have a project in mind? To request more information on our services or to discuss your project with the team, simply send us your details and our office interiors team will get back to you!