Introducing the Resimercial Range
With the unexpected events of 2020 the market has reacted with a need for office interiors that are more homely while maintaining their core function, for that reason we introduced the Resimercial collective, the perfect hybrid design for commercial interiors that wouldn't be out of place in a home office. A cross pollination of materials and aesthetics, combining the comfort of home styling with the durability and functional demands of a working environment. An elegant and comforting design style that facilitates hi-performance and wellbeing of employees.
A collection of soft-seating, statement chairs and tables characterised by soft home interior inspired fabrics, warm colour pallets and natural materials, the Resimercial collective is an elegant and reassuring design style which creates unparalleled comfort and practicality with a stunning overall design aesthetic.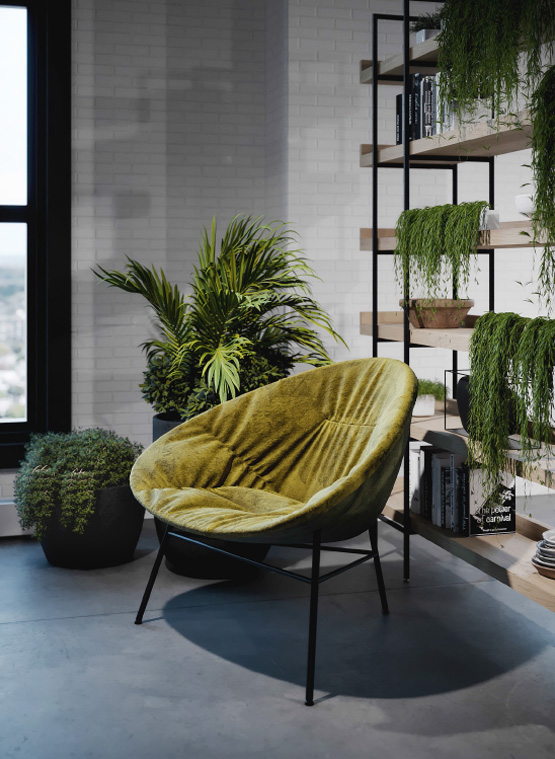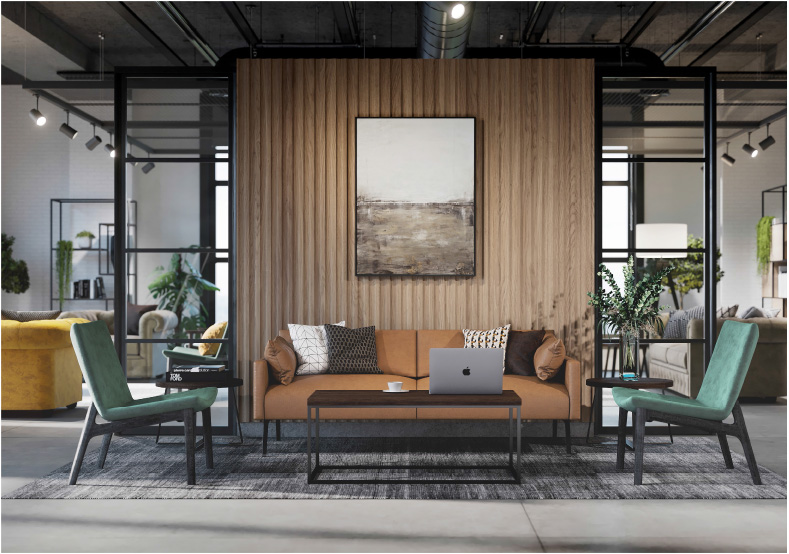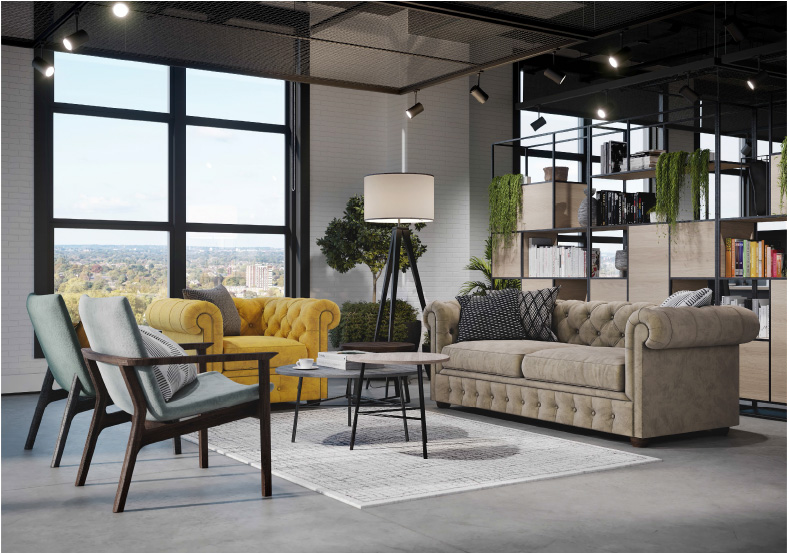 Leo
Informal meeting spaces encourage positive disruption of work, fostering a sense of community. Collaborative community spaces encourage exercise, facilitate collaboration and teamwork as well as provide constant opportunity for 're-charge' through change. Materials and colours are rich, decadent and tactile.
Bloomsbury
Inspiring spaces encourage collaboration and cross-pollination. Luxurious and restorative finishes with reassuringly high quality achieve a positive effect on wellbeing & productivity. A juxtapose of colour and textures create varied, inspiring and personalized environments.
Regent
Spaces to escape to focus and meet with quiet contemplation with the absence of walls. Soft, sheer, cocooning quiet spaces alleviate anxieties and create luxurious retreat-like experiences. Furniture pieces that swaddle the user offer shelter from uncertainty and calm. Discreet neutral scented unisex pastels encourage calm and off set high energy lifestyles.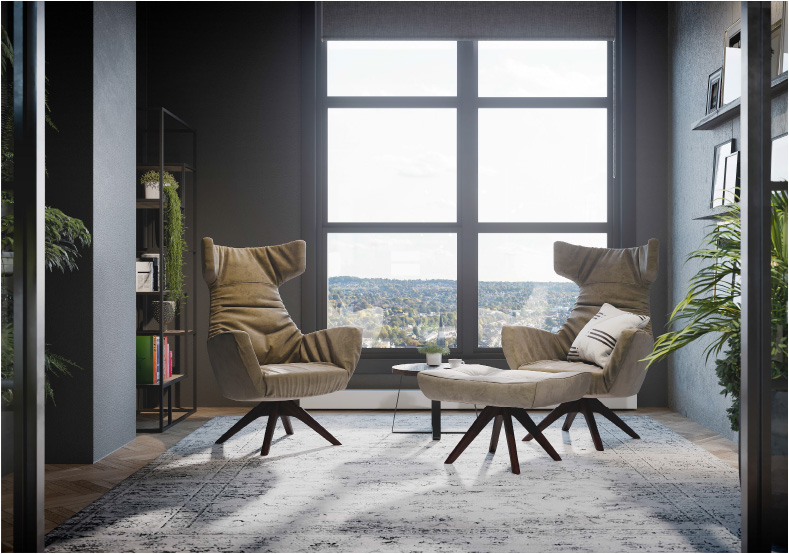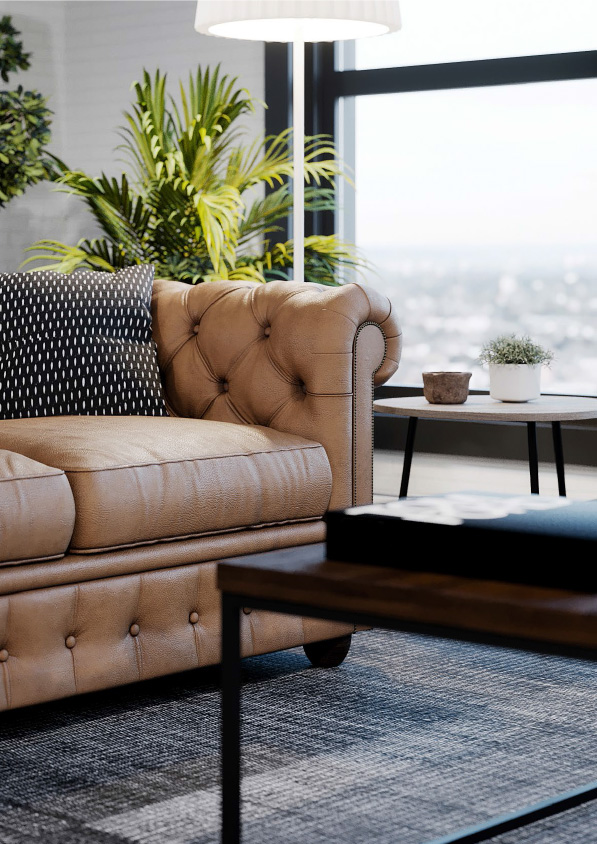 We have carefully selected a number of finite fabrics and leathers which we recommend to be specified for our Resimercial collective.
The Regent & Chelsea collections are only available in 10 beautiful pairings of dual fabrics. 
The Bloomsbury collection is available in striking velvets and luxury leathers.
The Swoosh, Check, Leo & Dixi collections are available in rich fabric options, synthetic and luxury leathers.
Please note: Leo and Dixi are not available in leather, synthetic leather options are available.
Cusomisation options are endless, we'd love to speak to you about creating the office or home office environment of your dreams. Get in touch; (01) 6111 025 | (061) 303 666 |
sales@m2.ie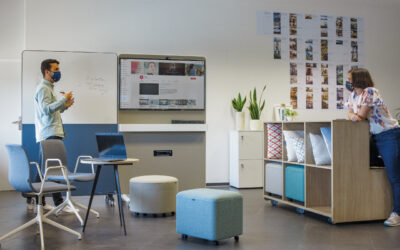 The term 'agile working' is not new but it certainly has been popularised due to recent events. Every business is now looking to perfect agile working for the safety of their staff and so business can continue as normal as possible. Agile working is about bringing...
read more