Making the Office a Safe Place Again
After an abnormal summer we are heading into the home stretch of 2020 with a very different outlook from that of October 2019. Many of us have been working from home for the majority of the year and many of us will continue to do so. But for industries where that isn't possible there are solutions out there. But is your business ready to face the new normal?
Many companies have approached us looking to redesign their current office layout based on new density, social distancing and hygiene parameters or would it be better for them to move premises altogether? While the options vary from company to company there are number of points to consider before making any big decisions. Be aware of your employee's needs. Can you setup an employee rotation system so that all staff are not in on the same day? Are some staff capable of fulfilling all their duties from home and therefore can continue to operate in this environment?
Physical distancing between work stations, capacity control in meeting and socialising areas, the erection of physical barriers, organising halls and corridors, strict cleaning and hygiene measures, and a strong commitment to digitalisation and the implementation of automated solutions are some of the measures that companies are already taking to ensure a safe return to places of work. Virtual meetings beyond Covid-19 will now be the norm, we will see a drop in travel for work once the current situation returns to normal as people are now more comfortable and accepting of international meetings being held this way therefore it is important to give staff the best experience so that they can present themselves internationally in the best light possible. To be frank, less travel for work is a long time coming.
Recent surveys suggest that 60% of office workers are currently working from home. How are you supporting your staff in this journey? Back pain, repetitive strain injury and all the other common workplace related injures still exist. Staff have now spent 6+ months working from home on the kitchen stool and table. Its time to support staff with work from home chairs and desks or face and abundance of staff of sick due to back pain and their wellness being neglected.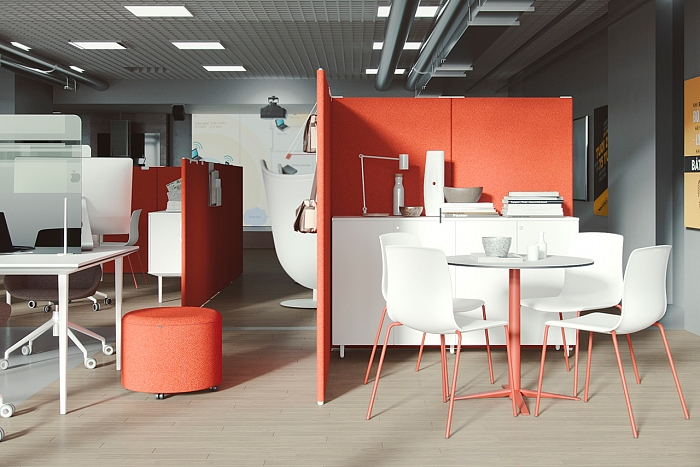 Something that is very clear, is the need to reinvent the work environment in a completely different way from how it was at the start of 2020. Rethinking the role of the traditional workspace and striking a balance between on-site and remote activity can ensure that many companies come back 'stronger than ever'.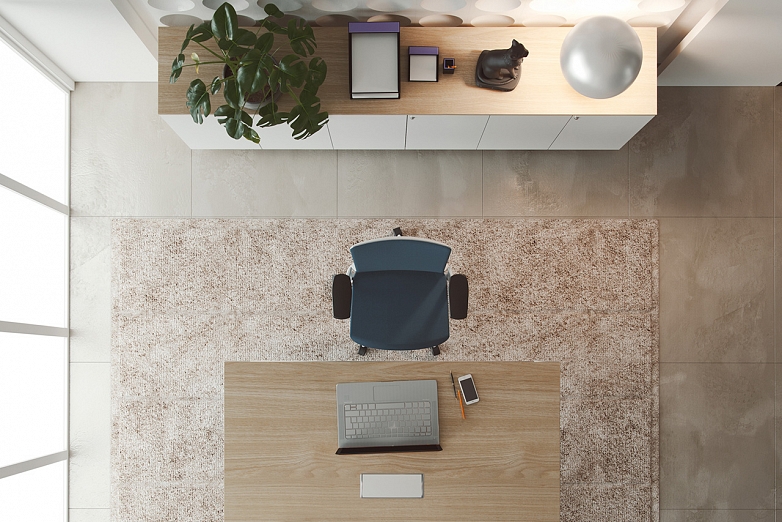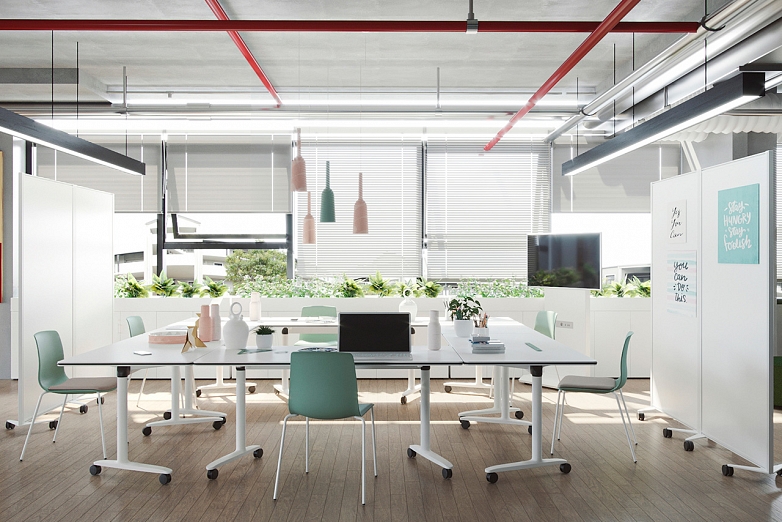 To achieve this, it is essential to offer an ecosystem of flexible spaces, allowing staff to work from the office, home office or in safe collaborative spaces. This can be achieved through acoustic pods, mobile desks, protective screens and supporting remote working staff.
All the investments that companies make now in their spaces and workers represent a commitment to an increasingly uncertain and versatile future, which we all must be prepared to face.
If you don't know where to start or would like advice on what to do in order to protect staff, get them back into the office or how you can support them remotely then talk to us on (061) 303 666 | (01) 6111 025 | sales@m2.ie