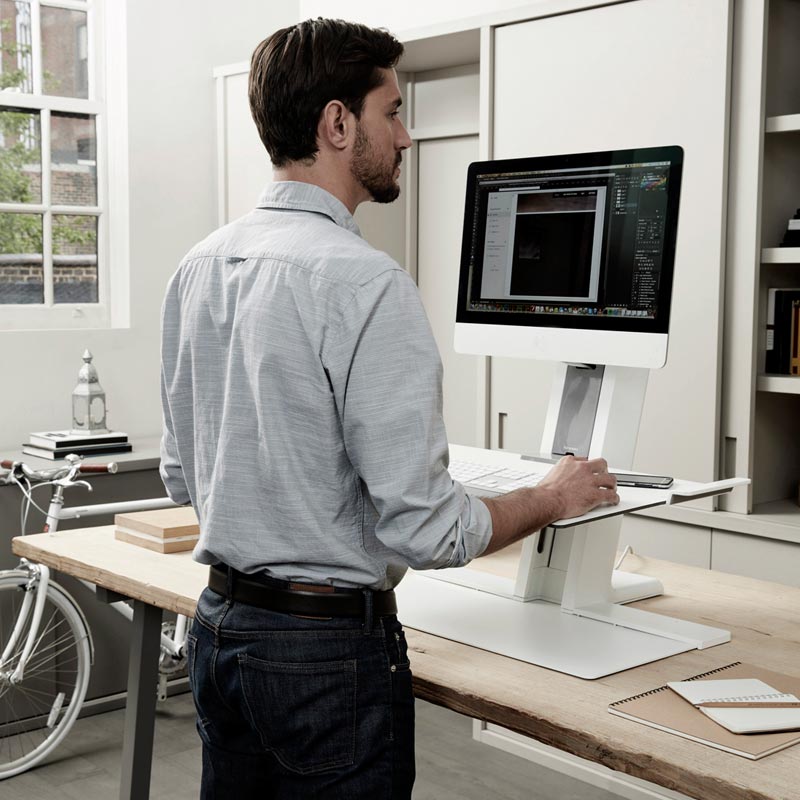 QuickStand seamlessly turns any desk into a height adjustable desk. Height adjustable desks promote wellness, team collaboration and are one of our most popular products. The benefits of a height adjustable desk are proven, the Quickstand from humanscale might just be what you need to improve your worklife experience.
With weightless operation and a plug-and-play cable management system, QuickStand neatly attaches to the back of any work surface, placing the screen and keyboard in an ergonomically correct position for the user.
QuickStand makes sit-to-stand easy and portable, which is perfect for anyone who is working from home or in the office. With the ability to move with or independently of the screen, QuickStand's lightweight platform allows the desk to adapt to the user's changing comfort demands. Unlike other height adjustable solutions on the market, QuickStand can effortlessly be moved from one work surface to another.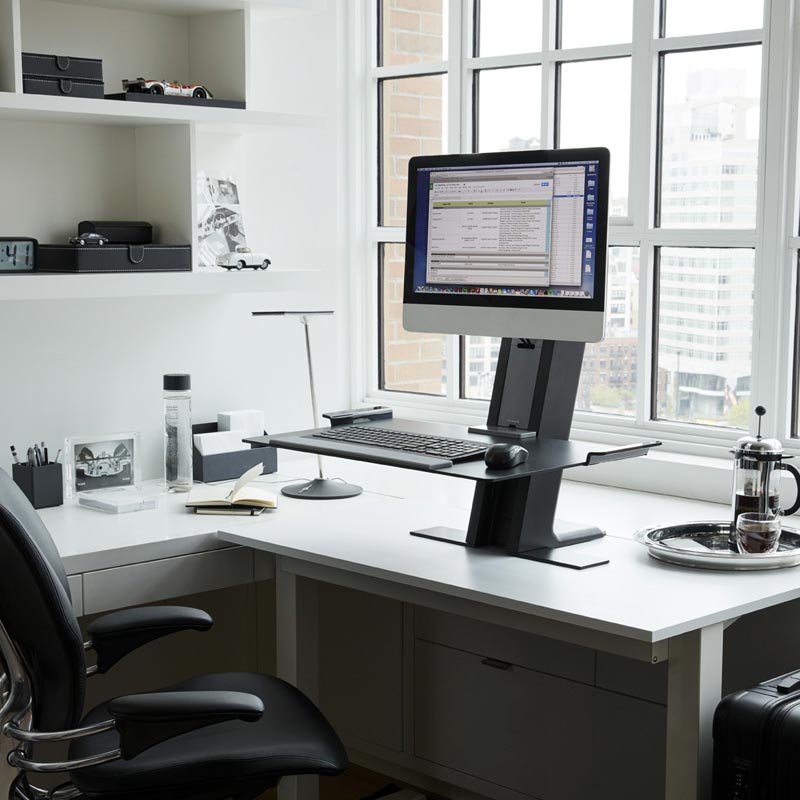 Available in a number of configurations
With a minimalist aesthetic and modern design frees up space on home office furniture, traditional work surfaces, temporary hot desks and collaborative workstations, allowing QuickStand to fit into any work setting. The QuickStand workstation is robustly designed to ensure the keyboard platform remains stable with no bouncing or movement as you use it.  Available in a number of configurations including dual monitor setups.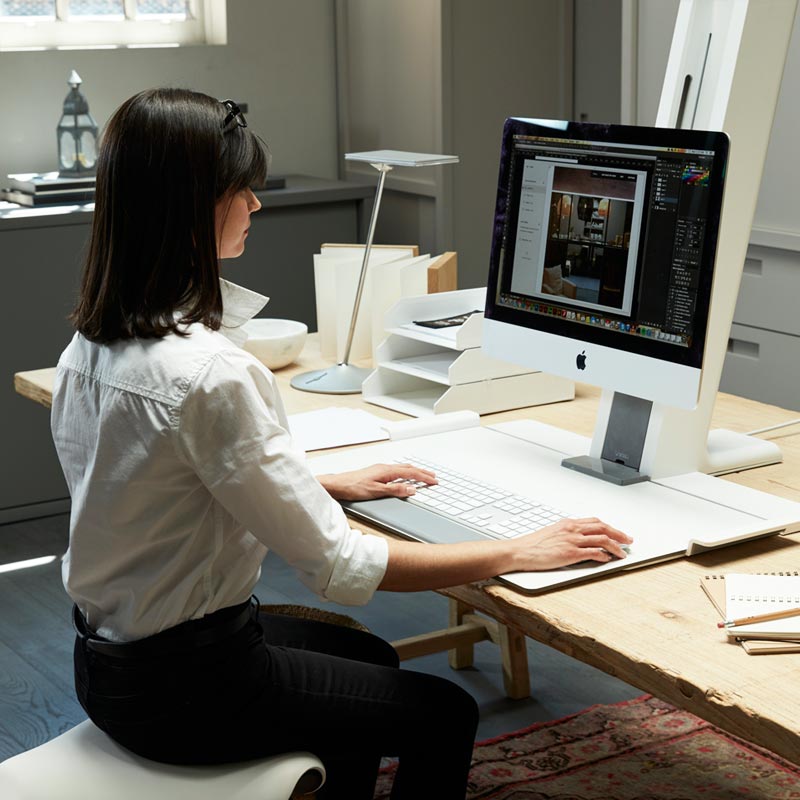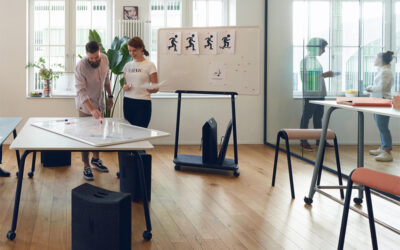 Many of our clients are returning to the office with the vast majority aiming to be back on or before October 22nd. We've been busy helping companies transition back to this new normal with phased numbers returning to the office or layout designs that will accommodate...
read more